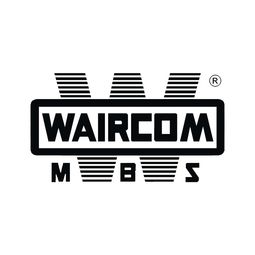 Waircom
Waircom is specialized in the production of pneumatic components for industrial automation. Since 1993, Waircom has been able to achieve high quality products, enabling Waircom to gain over time the trust and the esteem of their clients. Over the last 20 years, Waircom has developed to the present situation, which includes three production sites and headquarters that can meet the needs of the worldwide requests. Waircom is synonymous with reliability and safety, in fact all of their products reflect the standards foreseen by current regulations.
Quality is not a "empty" word. Quality in Waircom means respect of scrupulous production cycles, 100% meticulous testing of every single product and 100% of the production made in Italy; this allows us to have all the working processes under control and an integrated, flexible and coordinated production management, always able to cope with any emergency. Nevertheless, speed is nothing if the accuracy is lacking. Waircom technology has the appropriate tools to ensure the needed level of precision, machining centres, CNC turning centers, anthropomorphic robot , profile projector, superficial treatment thickness testing machines and hardness control, gauging tools, etc. . High technology witness our unwavering commitment to the highest quality.
---
Let Us Help You
Please feel free to contact us for consultation, demos, quotes, and general questions.
Contact Us
---