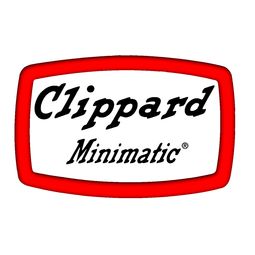 Clippard
Clippard Instrument Laboratory Inc. is a manufacturer of miniature pneumatic valves, electronic valves, cylinder corrosion resistant (brass, stainless steel). The Mimimatic line includes over 3,400 standard products. Clippard continues and maintains its position in the industry as the most complete supplier of quality, miniature pneumatic components.
Mimimatic Cylinders
Minimum Cylinders, range from 5/32 "to 1/8" internal bore, are available with return spring and double acting, complete with mounting and mounting line.
CILinder Cylinders
CILinder offers priceless pneumatic cylinders, available in 5/16 "- 2 1/2" sizes.
The body is made of polished stainless steel, aluminum head, and stainless steel piston.
Minimatic Valves
Clippard Minimatic® refers to a ventilation system that includes 2, 3 and 4 fans, a ventilation system with a KIP handle, a heavy duty stop, closing valves, and sensors, electrical switches and coils.
Minimatic Modular Valves
Plug-ins for fast and easy building blocks and systems, available in 52 different types.
Modular valves, control circuits and sensors in standardized bodies.
Octoport portal systems that simply "knock" on the stand.
Minimatic Electron-Pneumatic Valves
By accepting signals from low voltage sources, such as controllers and circuits, control-oriented computers, the Clippard Minimatic Interface Valves convert electronic signals into pneumatic high-output outputs. There are twelve basic models available, plus a new line of pneumatic amplifiers and a high flow line.
"Eagle" Electronic Valves
The compact and efficient 5-port, Eagle 4-way valve is available in more than 30 different models.
Toggle with one or two electromagnet, 12 or 24 VDC, 24 or 120 VAC or trip with an air pilot.
Eagle 3-Way Valves are available in many models with manifolds available in the range of one to twelve seats.
---
Let Us Help You
Please feel free to contact us for consultation, demos, quotes, and general questions.
Contact Us
---