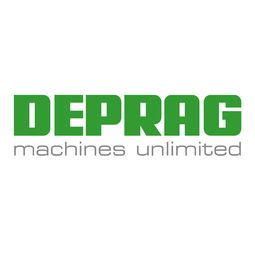 Deprag
DEPRAG is an assembly equipment manufacturer with over 87 years of experience. The corporate headquarter is located in Amberg, Germany where over 400 active staff members design, manufacture and distribute handheld and stationary pneumatic & electric screwdrivers, screw- and component feeders and assembly systems (turnkey or as components for integration). DEPRAG's worldwide net covers over 60 countries with more than 700 employees.
Product Listing
· Pneumatic Screwdrivers (Handheld and Stationary)
· Many Customized Tools for Critical Assembly Requirements
· EC-Electric Screwdrivers (Handheld and Stationary)
· Feeders for Threaded- and Non-Threaded Components and Fasteners
· Automatic Assembly Machines (Turnkey or as Components)
· Specialized Robotic Equipment for automotive flow-type fasteners
· Industrial Power Tools (Grinders, Drills, Polishers, Hammers, Air-Pliers, etc.)
· Air Motors (Standard and Stainless-Steel Models)
· Many Motors Made According to Customers' Specification and/or Private-Labeled
---
Let Us Help You
Please feel free to contact us for consultation, demos, quotes, and general questions.
Contact Us
---